... and everybody said? Amen!
Ephesians 6:11-13

click to enlarge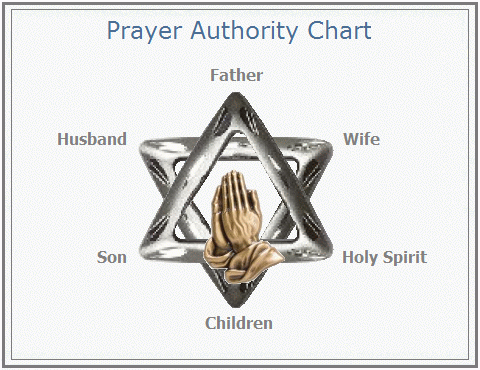 Can you think of anyone who God is not angry with? In fact, it is the influence of the adversary He opposes. But, if He didn't care, He wouldn't be angry. Since we are made in His image through our faith in Christ, it is understandable we would be angry with things not right. So, we are angry with ourselves for His sake - but we are angry with others too because we depend on their witness as they depend on ours.
Anyone worked up in emotions enough to believe they are losing their mind can rest assured God always knows where it is. No matter who we are, or the situation we are in at this moment, God passionately knows about it and Jesus Christ is living through it with us because all existence of all things is poured through Him on the Cross. As we are lifted up into His resurrection by faith in Him, there is no one who can hold disdain against our redemption.
It is a shame a lot of churches are not doing their job. In fact, the church is in the heart as God's Truth flows up through our inner being in response to faith. This is in the now, as we deal with the tasks at hand. God is now; yesterday and tomorrow is never now, so we are in the position to respond to Him right where we are. "Right where we are" is not our physical location as much as it is to whom we are obligated unto God. Our true life is Christ's resurrection. Only He knows who He intends us to be. Praying takes practice and getting used to.
We have, in life, taken on habits that we identify with and these habits of believing ourselves to be a certain way is very difficult to allow changing - simply because the newness of the right of ourselves in Christ does not feel familiar. It seems wrong to the flesh because we realize that the person we have been wasn't really us at all. That leads to the understanding that much of our life in the past was a waste and a service to destruction. This causes us to feel despair about who we and others have been and then who we are in our approaches to choices of loyalties.
Those who play the "Such is life!" game of feigned indifference have yet to accept why their faithing in God through Christ is provided. We feel the hopelessness of our failures and then identify with them. The tendency then is to focus our failures onto what we believe are the failures of others. This is because the adversary wants us to believe we are not God's children - that we are not worthy of His love. In fact, we are not worthy of God's love as the Bible says. Only Christ is worthy - it is Him who holds our reality in His victory over all we suffer from and fret over. Because of this, we can, moment by moment, do all we do for His sake.
We do not have to live by the false church's rules of conduct - what we do and cannot do because of the law of right and wrong - as we respond to the now of what is at hand, we will find that doing for God's sake will automatically bring us into doing less wrong. We will feel the "need", less and less, to gratify our shortcomings by finding attachments and excitements in order to obtain emotional fulfillment. The core of true life is not emotional - it is understanding a sense of purpose without resentment, and we can feel good about that. The joy of the Lord is wonderful but the purpose of following Him is not to get the joy. It is to be of service to Him.

Prayer:
The common reference to prayer we use from the Bible is in Matthew chapter 6 (Popularly called, "The Lord's Prayer", this scripture is actually "The People's Prayer". The Lord's prayer can be found in the gospel of John chapter 17).
Matthew 6:1-13
Take heed that ye do not your alms before men, to be seen of them: otherwise ye have no reward of your Father which is in heaven.
Therefore when thou doest thine alms, do not sound a trumpet before thee, as the hypocrites do in the synagogues and in the streets, that they may have glory of men. Verily I say unto you, They have their reward.
But when thou doest alms, let not thy left hand know what thy right hand doeth:
That thine alms may be in secret: and thy Father which seeth in secret himself shall reward thee openly.
And when thou prayest, thou shalt not be as the hypocrites are: for they love to pray standing in the synagogues and in the corners of the streets, that they may be seen of men. Verily I say unto you, They have their reward.
But thou, when thou prayest, enter into thy closet, and when thou hast shut thy door, pray to thy Father which is in secret; and thy Father which seeth in secret shall reward thee openly.
But when ye pray, use not vain repetitions, as the heathen do: for they think that they shall be heard for their much speaking.
Be not ye therefore like unto them: for your Father knoweth what things ye have need of, before ye ask him.
After this manner therefore pray ye: Our Father which art in heaven, Hallowed be thy name.
Thy kingdom come. Thy will be done in earth, as it is in heaven.
Give us this day our daily bread.
And forgive us our debts, as we forgive our debtors.
And lead us not into temptation, but deliver us from evil: For thine is the kingdom, and the power, and the glory, for ever. Amen.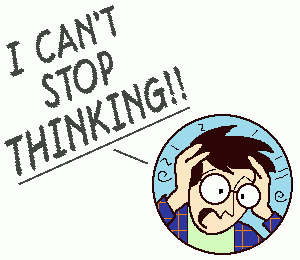 Prayer is each of our communication with everyone's Father in heaven. It is a personal and direct placing down of ourselves before the source of our existence. It is impossible to follow God's will by giving a prayer of "Show" in the presence of and to others, except for the reverent example of leadership. Our reward through prayer is the life giving reality of the Spirit of Truth, the Holy Spirit. The power of this sacrifice of our ego and self-interest is pleasing to God as He brings us to who He intends us to be.
Anyone we would rather not be praying for is someone we should be asking for forgiveness. God loves people, not what they've done. God's plan for us, generally for everyone, is to be a witness of Him, through the doing of all that we do, throughout a day for His sake. We do not need to display an act of prayer to others because our very living in the moment will be a witness of Truth. Any measure of faith we may have is a gift from God to us.
Our faith is drawn from the faith Jesus used to face the cross. The power of prayer is the power of active conflict resolution. It is not a magical formula to obtain the desires of the pride of life and self fulfilled exuberance – though the joys and blessings from God bring the delights of life only He can deliver through our steadfast faith-action efforts.
The symbol for prayer is the hands together, or the folded hands. The reason for this is submission to allow God to be God. This reverence to God is a stopping of the flesh for a time. We cannot accomplish many worldly deeds with our hands together. But, it is more. The process of prayer with the focus on our hands is to put our attention exactly where we are in the moment.
When emotions and thoughts come to our awareness, the noticing of our hands allows us to understand to give up these emotions and thoughts to Christ, Who then brings our existence to the Throne of Grace. If we get caught up in the thoughts and the emotions we have, we are drawn away from the moment and back into the reason we went to prayer in the first place.
When it is realized we have forgotten, for a moment, to give these thoughts and emotions to God by keeping our awareness on our hands in humbleness before Him, the remembering will once again allow us to put our cares at His feet. When we notice emotional stirring in response to right thinking, it is the moment to thank God for the recognition - allowing our desire to hang on to our awareness of accomplishment to be lifted up to Him, while our attention is brought back to our hand or hands.
Eventually, it will be understood that it is not necessary to put the hands together for prayer. Just being aware of one of your hands at any time will be sufficient to recollect following God's will. Hope, rather than faith, is in the category of the feelings of wishful expectation. Faith, rather than hope, is an ongoing choosing of activities in response to accepted promise. It takes practice to accept the awareness of reality from God and the adversary will work to interrupt our efforts by making our prayer an effort.
After a time, we learn to pray by accepting that God is in control and we are not. This is not to say we are to refrain from thinking about our concerns and needs as we give them up to Christ, or that we are not to vocalize our heartfelt desires. Just the opposite - it allows us to pour out our selves to God in a way that gives to Him the opening to pour His life into and through us. At the same time, matters that we consider are beyond our control tend to push us to give in to the circumstances.
And, if we are not cautious, we will become complacent in 'over-trusting' that God will sort things out without our active involvement. When we pray for others, we are accepting our oneness with them in Christ and therefore we are another at that time for their sake. We ask for Mercy for us, for them, at the same time we are asking for Mercy for them, for us, so that the weight of oppression and torment may be lifted - by our taking on, through Christ, their infirmities.
The shield of protective Grace around us in this activity keeps us well, but we may experience some of the symptoms of the problems of another. In addition, we often will be attacked by the adversary, in and through some area(s) of our own life, to divert us from our work. However, we cannot pray for someone in the sense that our words become the words another can identify with for their comfort.
Although the fellowship of lifting others up through this method will build faith and lead to prayer, it is not prayer itself because the individual must put their-self before Jesus Christ to be lifted up, through their position in living with respect to others, into His victory. It is beneficial to consider the person we are most angry with in life and ask God for forgiveness for ourselves for their sake. As we are through praying for one person in accepting God's promise of will, we can then move on in prayer to the, then, person we are most angry with.
Eventually, we will find we are left with our-self to forgive for God's sake because of the anger we have for holding others responsible for our own pain and frustrations. These responsibilities belong to us only in and through Christ's responsibilities for everyone, so we need to be thankful for His grace and kindness to consider us when we have no right for consideration. Empathy with another's difficulties, and the companionship of a shared moment of confirmation of faith for strength of resolve, is not prayer. It is part of the process of repentance.
When we have wronged another and/or another has wronged us we must first respect to whom they are responsible according to marriage, parentage, and friendship so that we do not encroach upon the authority of God in another life. It is the duty of the one's involved to confess their error(s) in order to ask for forgiveness so as to not demand the right of choice away from the other. When we pray about a situation, the circumstances we or someone else is needing help with overcoming, we are praying for our own emotional peace of mind.
When we pray for God's will be done for those others who are having difficulty, we are then allowing the state of affairs the risks of applied faith in victory for everyone. Prayer is not a "make do" coping skill even though it brings the comfort of hopeful expectation. Prayer is designed specifically to bring results that overcome the situations we have been trying to deal with in precisely and honestly solving divisional conflicts by acknowledging who we are according to our promises, and the promises others have made to us, with God's promises of Scripture as our guide.
The priorities of misaligned authorities are the sources of self protectiveness and generate unintended betrayals, which are resolved through faith and togetherness by a casting off of prideful compensations for the fears about our errors in harming others. Dignity of place of responsibility always takes priority over who the people are and what they may have done or not done. A man will pray, always including his wife, "Have mercy on her as You have mercy on me…" and a woman will pray, always allowing for her husband, "Have mercy on me as You have mercy on him…"
Exploitation and misunderstandings will be minimized even though they cannot be entirely eliminated as we put our hand to the tasks of actualizing our direction. This, then, can be brought to the Throne of Grace in prayer. Intercession in prayer for another is standing in for that person, before God in Jesus Christ, in the way Jesus stood in for us all on the Cross. But, the other must understand to use the authority God gave to them to give up their own will in accepting the will of God. Often it is through the humility of asking another for forgiveness.
Sharing where it hurts, and what the hidden difficulty is about, with your wife or husband is similar to telling a doctor where it hurts so he can know how to help. A medical doctor can only try with what he has through his training, skills, and available remedies. A woman or man in marriage with their spouse have the power of God through shared faith unto healing and salvation in Jesus Christ that is sure and true to release life and love, away from the bondage of fears to reach out, in bringing together our desires with His.
This gives us a chance to be fully responsible for one another and it respects our position in the Body of Christ. We can be who God intends us to be instead of who we believe we are, or think we want to be. True freedom is through responsibility, and responsibility is the joy of discovery. Caution: Education, experience, and intuition can be a substitute in any situation instead of a support for the revealed knowledge from God. Motivations and intentions from our own desires can be directly opposed to the will of God when we need to have results to alleviate our hardship and adverse frustrations.
James chapters 3 and 4

"These days... a forked tongue looks more like a rake." ~ Clayton R. Moon


Click the image to read the Bible